Fun and Reusable Solution to Single Use Plastics
Food safe. FDA approved silicone. BPA, lead, PVC, and phthalates free.
Dishwasher safe. Top and bottom rack. Easier to clean than silicone zip lock bags.
Microwave, freezer, and oven (420 F) safe.
Fun to use. Get your little one to help make lunch.
Perfect prep and eating mat. Great for the school cafeteria or office desk.
Bold. Spread the message of reuse.
Patents Pending
Get Qrumbles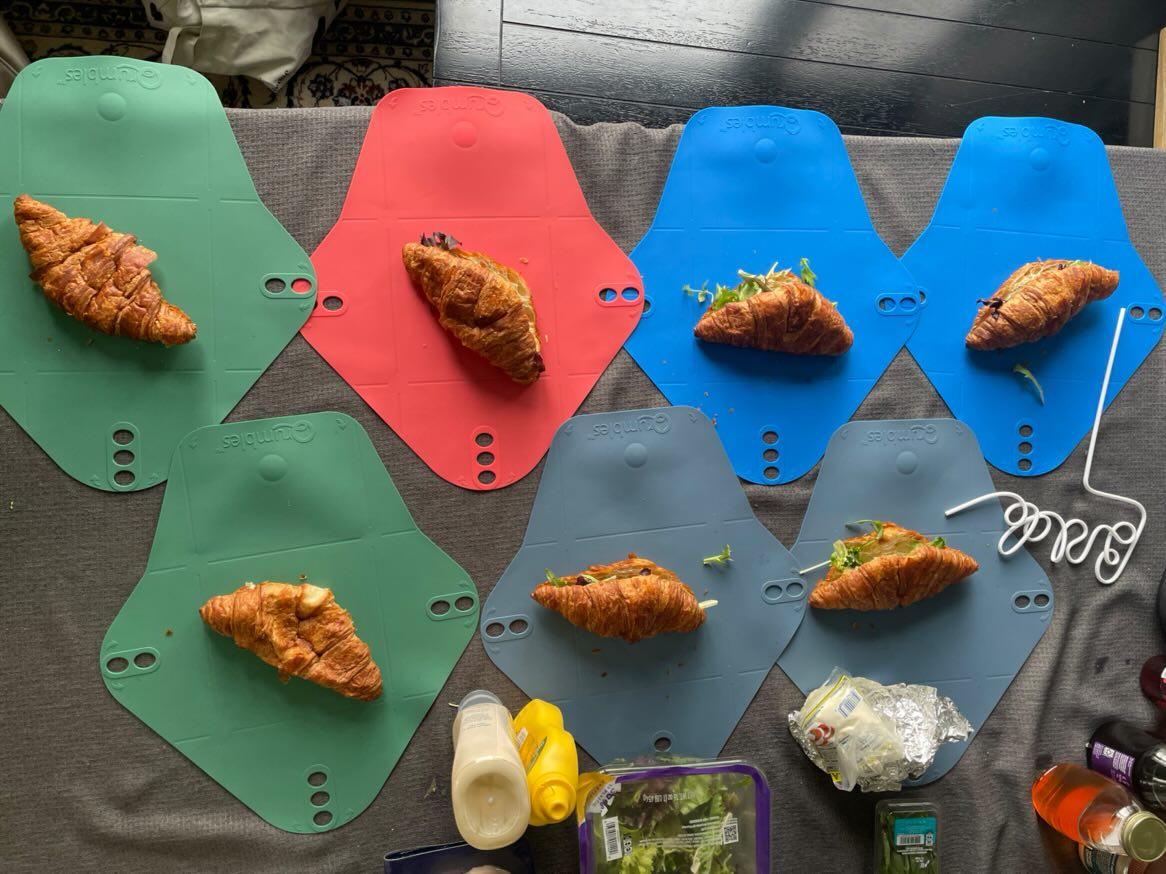 Qrumbles For Different Uses
School and office lunches
Hiking and camping trips
Outdoor picnics
Storing prepped veggies and foods
Storing frozen fruits
Left over pizza. Fits a 20 inch slice.
Join the Qrumbles Movement
Folks love Qrumbles
It's fun!

My daughter asked if she could start making lunch once she saw how fun Qrumbles were.

It works!

I was skeptical so I ran an experiment. It kept my bread fresh for 3 days.

It stands out!

My son came back from lunch and all his friends wanted one.